GILBERT DEVELOPMENT CORPORATION
Overview
Although the rodeo is the lifeblood of Diamond G stock contracting isn't the Gilberts' only enterprise. Aside from this and Cyndi's law practice, Steve Gilbert's businesses include Gilbert Development Corporation, CR&S and Black Iron LLC.
"My whole image is that you can be successful without education. . .I believe you can succeed with youth and I also believe you can succeed by treating women fairly. . .All my life I heard that contractors were bad. Well, I've shown that you can run an honest, straight-up business and make good."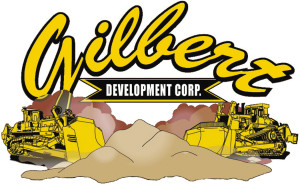 Gilbert Development Corporation
gilbertdevelopment.com After working for A-1 Asphalt and becoming president and stockholder in 1972, Steve eventually got into heavier equipment in 1975 and started Gilbert Development. He later moved the company to Utah in 1982. Nicknamed the "chrome contractor" by a trade magazine, his machines receive tender loving care—all are washed, waxed, and installed with stereos and A/C in the cabs. He believes if you're going to work, you may as well take care of what you've got, and you may as well work in style. Gilbert Development has over 40 years of earthwork experience in Utah, Nevada, and California, building a good part of the city of Las Vegas, including a water system at McCarran International Airport, housing and prison projects as well as a storm drain along the Valley View Blvd thoroughfare. Projects close to home include the Dixie Area Detention Center, Dixie Regional Medical Center, Valley View Medical Center, Coral Canyon, Elim Valley, Wind Farms, Solar Systems and more.

Just because you are a dirt contractor doesn't mean you have to eat dirt.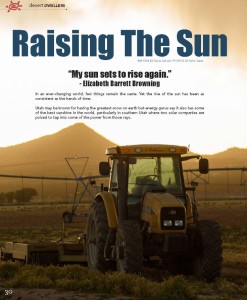 This article shows the future we are heading in with land development. It also showcases Diamond G bulls on page 32.