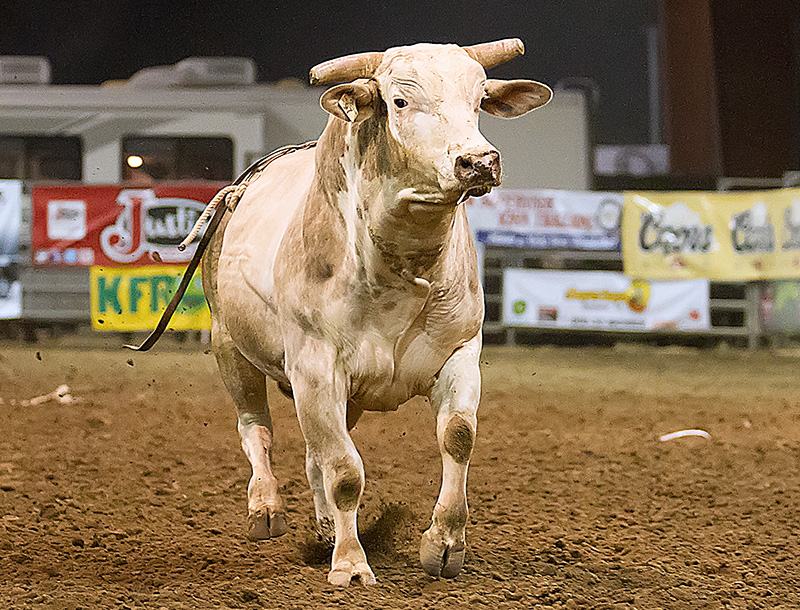 Magic Time
Overview Building a Legacy
Livestock Beginnings
In 1989, when an opportunity presented itself, the Gilberts purchased their first superstar bull, Ricky #183. Decades later, the couple has raised dozens of bulls—such as White Magic, Mailman (a tribute to Karl Malone), Wanna Dance, T-Bug, Mr. USA—as well as bucking horses like Marla's Rose, Lil' Brown Jug, Kling's Klassic, Dun Gone—that have become rodeo royalty. Their careful study, hard work, and ultimate love for the animals has brought them more happiness than they ever imagined.
Roaming the Land
Placed against the majestic desert backdrop of Zion National Park and Pine Valley in Southern Utah, Diamond G bulls and horses run free, climbing, rooting, feeding on one side of the mountain and roaming to the other for water—a separation intentional by their breeders—and sometimes roaming near ledges that require dogs to bring them home. Other than the retired animals, the design is for them to be able to roam, and the Gilberts don't necessarily want it to be easy. This rugged terrain is prime land for shaping the animals' feet and legs. Horses have big stretches of land too, including mountains to run and create strength. The Gilberts believe it's not only the best ground for the livestock physically, but mentally as well.
Breeding and Bucking
A little-known fact about bull riding is that you can't make livestock buck. "Bucking" is a genetic trait that livestock breeders strive to achieve—some pedigrees are prone (though some just buck despite the genetics). Studying pedigree records and verifying offspring is a skill Cyndi is continually honing to improve their program. Tracking these lines, she's discovered characteristics that matter in both the mother (dam) and the father (sire)—she believes the cow (dam) is more important than the bull (sire). Our experience shows some dams, no matter the sire bred to, produce offspring that buck.