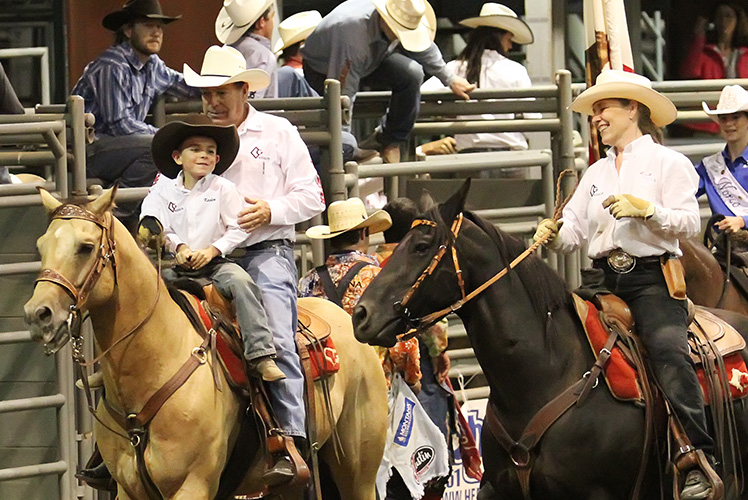 Overview Steve & Cyndi
The diamond gemstone – at once the hardest, most abrasive mineral on earth, the symbol of the most tender feelings of love and showcase of brilliance and perfection. Those who know Steve and Cyndi Gilbert find it a fitting icon for their lifelong pursuit and dream, Diamond G Rodeos and Ranches.
When Steve & Cyndi honeymooned at the National Finals Rodeo in 1988, Cyndi had never heard of the Wrangler Finals National Rodeo (WFNR), and neither of them imagined that livestock would one day be such a significant part of their lives. Thanks to hard work, a love for the livestock and an undying effort from them both, the Gilbert's have created an opportunity for many people who don't have animals to enrich their lives, by getting up close and personal with bucking horses or bulls.
Gilbert Development Corporation (GDC), Crusher Rental & Sales (CR&S) and Cyndi's career as a lawyer have provided the couple with the strong financial backing to follow their dreams beyond just business – to build a likewise flourishing ranch and rodeo enterprise that inspires both their own passion and that of others. It has become something they live and breathe everyday.